5 minutes with... Co-Head of EMEA Michael Redman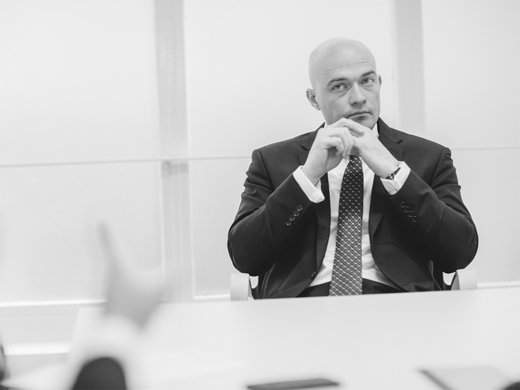 Michael Redman is Co-Head of EMEA and leads Burford's London office. He is charged with expanding and managing its business in the EMEA region as well as its asset recovery business globally.
What key trends in the business of law are you currently seeing across the UK and continental Europe? 
That's a big question covering a big and diverse area. London has been in an interesting place for a while now. The legal disputes industry here was reliant for many years on Russians and Russia. When that went away post-invasion of Ukraine (and it hasn't entirely) a lot of law firms were forced to pivot and reassess, and we are only seeing the fallout from that now.  
Law firms are also starting to address their capital needs in interesting ways. For example, you're seeing firms delisting and starting to engage in private equity in a way you didn't before.  
In continental Europe, collective action regimes are on the agenda in several countries and to a degree everyone is finding their way to navigate the changing regulations and rules. That's as much an opportunity for us as a challenge.  There are already some interesting privacy-related matters emerging.  
A personal bugbear of mine continues to be Europe's attitude to treaty arbitration and particularly the enforcement of awards, without which, of course, the underlying proceedings are largely academic. It seems like policy and realpolitik diverge somewhat at a crucial moment. 
What is unique about Burford's asset recovery business?
First and foremost, that we have one at all. That's unique in the finance market—even all these years later. We've also had some big and high-profile wins so we can point to more than just a library of pretty reports as a metric of our success. Again, that's rare.  
More importantly though it's the people. The asset recovery business is a tight group with a diverse set of backgrounds and an incredibly depth of skills and experience. What is common among the team is a hunger to complete the picture they only ever have a partial view of at the outset, and a desire to win. 
How does Burford deal with judgment debtors in unfriendly or opaque jurisdictions like Russia and China? 
It's important to remember that those jurisdictions we think of as being unfriendly tend to be just as unfriendly and opaque to locals long term as they are for foreign creditors and the people that finance them. As a result, residents organize their affairs accordingly--and so if you follow the money, not the beneficiary, you're more likely to find yourself enforcing against something in Kitsilano, Pacific Heights or Nine Elms rather than Rublevka or Chongqing. 
What advice do you have for young professionals looking at getting into asset recovery and enforcement? 
There are definitely easier roads, but if you're serious, do something else for a bit. It almost doesn't matter what it is--but the perspective you will bring to the work of asset recovery and enforcement will be invaluable in the long run. I'd also recommend a sense of humor. 
Top 5 interesting places you have lived.
Koidu is in one of the most beautiful places in the world. The scars it bears are a constant reminder of a tragic recent past, which makes it all the more striking.  

Petrozavodsk has been off the tourist trail for a while, sadly, but it's pretty amazing. The local Balsalm is a niche and acquired taste.  

Don Mills is not very exciting but I have very fond and snowy memories of the place. Being on the lake is equally a curse and blessing but for a few months a year its thoroughly liveable.  

Leicestershire is God's own country and the home of the pork pie. Don't heat it up though; it's not that kind of pie.  

South London is neat, although I could never go north again—as simple as that.