A deeper dive: Contingency fees coming to Victoria, Australia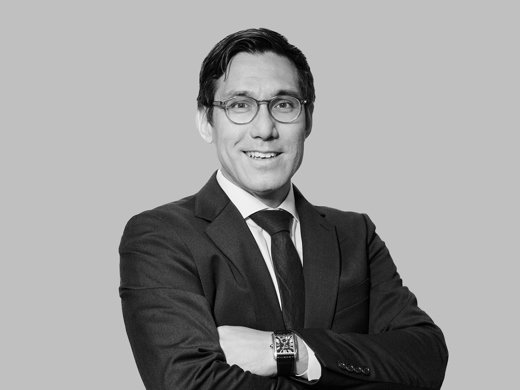 Law firms can now charge damages-based contingency fees for class actions in Victoria
Victoria will become the first Australian jurisdiction to permit law firms to charge damages-based contingency fees in group proceedings after the Victorian Parliament passed amendments to the Supreme Court Act 1986 (Vic) through the Justice Legislation Miscellaneous Amendments Bill 2019 (Vic).
The key impact of these amendments is that law firms will now be able to charge plaintiffs and group members based on a percentage of the amount of any award or settlement that may be recovered in the group proceeding. 
We at Burford expect that a number of top-tier Australian law firms will now explore how their class action teams can work with funders to manage the significant costs and risks associated with running class actions on a contingency fee basis.
Greater potential for market competition
This development promises to promote more price competition in group proceedings in Victoria and advance access to justice and the interests of Australian investors, consumers and workers by placing price pressure (on funder commissions and legal fees) on the few plaintiff law firms and Australian class action funders who have historically operated in this market
That type of pricing competition exists in other jurisdictions, specifically the US, where contingency fees are permissible and not just limited to class actions.
It should be noted that pricing competition might be compromised by language in Section 33ZDA(1)(b) of the amendment which appears to give Victorian courts the power to make an order "that liability for payment of the legal costs must be shared among the plaintiff and all group members."
That reference to "legal costs" might allow law firms to bind group members to a contingency fee arrangement via a "group costs order" in a manner that law firms and third-party funders are currently unable to do via an interlocutory common fund order. However, there is no apparent, principled reason to treat law firm-funded class actions and third-party-funded class actions differently.
The adoption of contingency fees in Australia has previously received support from the Productivity Commission, the Victorian Law Reform Commission and the Australian Law Reform Commission. Yet the recent parliamentary joint committee inquiry into litigation funding and the regulation of the class action industry makes very clear that some Australian funders, defense firms and the US business lobby staunchly oppose such developments in Australia.
Responses from these quarters and the federal government can be expected imminently, including inevitable warnings about potential conflicts of interest for law firms and a proliferation of unmeritorious law firm-funded class actions in Victoria. Supporters of the recent amendment will point out that the reform should in fact align the interests of clients and law firms.
Regardless of what subsequent steps are taken by the federal government and in other states in response to these amendments in Victoria, the reality is that law firms seeking to play a role in class actions following this recent amendment face significant risks and costs to do so.
For most law firms, that cost and risk stand as a real barrier to entry.
Significant risks and costs for law firms
As a threshold matter, the language in the amendment underscores that preconditions to any group cost order include law firm liability to pay any costs payable to the defendant in the proceeding and to give any security for the costs of the defendant in the proceeding that the court may order the plaintiff to give.
In addition to these significant costs, which in the case of large class actions can extend to tens of millions of dollars of exposure, law firms are also liable for their internal costs to run a class action; payment of expenses and disbursements; and the costs that law firms will now have to incur as a result of obtaining an Australian Financial Services Licence and complying with regulations that have recently been changed to apply to all funders.
Law firms will also face delays associated with having to go out into the market to obtain ATE insurance to cover adverse costs exposure, an imperative for law firms to consider if they plan to operate in this space.
These costs mean that law firms wanting to fund class actions on a contingency fee basis must assume an extraordinary amount of risk and cost on behalf of their clients. An agreement to represent a client on a contingent fee basis thus creates an extraordinary financial obligation and risk of outright capital loss to a law firm whose clients, however meritorious the claims, may well lose.
Thus, in concrete terms, law firms working on contingency risk financial losses of many millions of dollars and many observers have noted the potential for these risks and costs to impact the manner in which a law firm might run any given class action. In this sense, law firms working with a third-party funder to manage their costs and risks can work to have the impact of keeping the interests of the client and law firm in alignment.
Legal finance for law firms
The extraordinary financial risk that law firms assume in representing a client on a contingent basis makes third-party funding all the more essential. Even the most successful contingent fee law firm will need a partner in managing contingent risk, because a successful law firm may agree to represent several deserving clients, all with meritorious but risky and highly expensive matters, all of which may prove unsuccessful.
Because law firms are normally cash-in, cash-out partnerships without access to outside equity or long-term debt, assuming a significant amount of contingent fee risk may exceed a firm's appetite for risk and create a need for third-party funders to share that risk.
Burford, a global business with an office in Sydney, has a long track record of working with top-tier law firms to help them mitigate the risks and costs associated with running cases on a contingency fee basis. Notably, over 90 per cent of the Am Law 100 have sought capital from Burford and 71 per cent of clients return to do business again.
Furthermore, Burford pioneered the use of portfolio finance to help major global law firms manage the risks and costs associated with actions they run on a contingency fee basis. Burford made the first publicly announced law firm portfolio arrangement in 2010 and has created more portfolio facilities than any other funder. That depth of experience assists Burford in tailoring portfolio solutions to meet law firm needs and being a trusted partner to those law firms.
This article was originally published in LawyersWeekly and can be found here