Your legal budget can promote DEI across the broader legal profession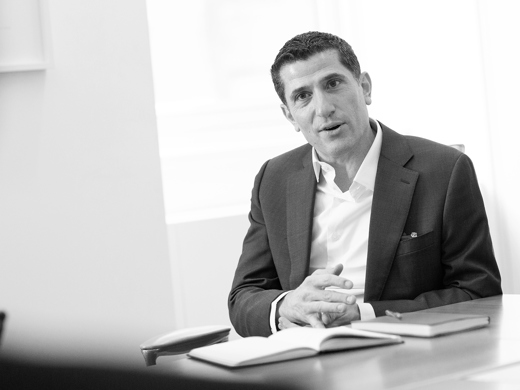 The legal profession has had a long-running DEI problem, especially within the professions biggest and most influential law firms. But how Biglaw spends its money can be an especially powerful tool in helping to redress historic imbalances and create diversity, equity, and inclusion for all. Diversity, equity and inclusion (DEI) has become a priority for most industries, particularly in recent years. Nonetheless, the legal profession remains woefully lacking in diversity, especially within the upper ranks of many corporate law departments and most Biglaw firms.
While many corporate law departments have their own distinct struggles with representation and need to proactively advance greater inclusion within their ranks, most companies' legal hiring needs are not as robust as those of law firms. As a result, for general counsel seeking to ensure greater diversity among the lawyers who represent the company, paying attention to the diversity of their outside counsel can yield results. In-house law departments have a tremendous opportunity to effect long-lasting impact on diversity in the legal profession. Since most law departments recruit from Biglaw it is in their best interest to ensure the talent pipeline is robust and reflects these values. In-house counsel should not underestimate their "power of the purse" to promote diversity at the law firms they hire. Because money drives change, companies should not refrain from using their legal buying power to effect meaningful change. In addition to internal, economic tactics to spur greater diversity among corporate executives and in-house counsel, leveraging legal spend to promote DEI goals reflects the rising expectations of customers, employees and shareholders worldwide to invest in underrepresented and historically disadvantaged groups.
Women and people of color face systematic biases in Biglaw
Although many sectors of the legal profession have made public DEI commitments, law remains one of the least diverse of any professions, particularly at the top rungs of Biglaw. Women make up little more than a quarter of partners at 10 of the largest firms on either side of the Atlantic. In the U.S., the number of racially diverse partners is just 10%. Research also shows that intersectionality (the intersection of disadvantaged characteristics—such as female gender and underrepresented racial status) compounds work-based inequalities: Only 3.9% of partners in the AmLaw 100 are women of color.
General counsel can and should award more of their work and the dollars associated with it to diverse lawyers. That means more than paying attention to who is billing to the account; it also means paying attention to who is financially rewarded for doing the work. How origination credit is awarded to billing attorneys represents a key factor in the enduring diversity problem in law. Bringing in new business is imperative for long-term success, higher levels of remuneration and ultimately career advancement in Biglaw. What percentage of your company's external spending with law firms resulted in origination credit for law firm partners or senior associates who are not white males? However, origination credit is too often awarded in perpetuity. Essentially, historically advantaged groups who benefited from mentorship, sponsorship and inherited client relationships may receive credit for new matters from legacy clients that they never brought into the firm and for client contacts that they may not have even met. That this reinforces the status quo, benefiting historically privileged groups and harming historically underrepresented groups, is evident in the fact that origination credit disputes are common among partners who belong to one or more underrepresented groups. A sobering 75% of white female equity partners and 84% of women of color report such disputes to fight for a share of the origination credit for client relationships that they grow, serve and retain.
Origination credit: Clients don't ask and law firms don't tell
When it comes to how credit is awarded, law firms don't tell, and most in-house legal departments don't ask. According to Diversity Lab's 2019 Inclusion Blueprint Report, fewer than 40% of law firms track how origination credit is distributed to underrepresented populations such as white women, lawyers of color and LGBTQ+ attorneys, and only 50% have documented processes for obtaining origination credit.
Further, as revealed in research conducted with GCs and other senior in-house lawyers for Burford's 2020 Equity Project study, nearly two out of three GCs (64%) don't regularly ask their law firms about origination credit, often citing a reluctance to dig too deeply into the inner workings of their panel law firms. As one GC put it: "We understand it and want the proper lawyers to receive credit, but we don't ask. We want to avoid stepping on the partners to interfere with the firm's operations." But when clients don't ask about origination credit, they cannot influence a change in an untenable status quo.
The extent to which GCs are not leveraging their power of the purse as they could to promote diversity is evident in the fact that Burford's research also revealed that over half (52%) of GCs said they were entirely unaware of how origination credit is awarded at the law firms they work with. Many GCs naturally assume that origination credit sits with the relationship partner: "I would assume the origination goes to the partner with whom I have a relationship." But as we know, this is not always the case.
Not asking the question about how credit is allocated is a missed opportunity. As the purchasers of legal services, legal departments can—and should—have a significant impact on law firm DEI (including who receives credit for their matters) by using their legal budget as an economic incentive.
Economic incentives have proved effective at promoting diversity 
We have seen in other industries that putting money behind diversity requirements has real impact. Nearly all of Europe's major banks now link executive pay to DEI targets, and financial institutions increasingly offer discounts on loan facilities tied to Environmental, Social and Governance (ESG) targets.
For example, last year The Carlyle Group launched a $4.1 billion private equity revolving credit facility linked to ESG criteria. This was the largest ever US-based ESG-linked credit facility and the first to exclusively tie the price of debt to a goal of 30% diverse board of directors across its portfolio companies. Asset managers like T. Rowe Price and BlackRock use their shares in listed companies to influence corporate behavior through their proxy voting at shareholder meetings. These initiatives have been proven to create higher levels of diversity, bringing more perspectives to boardrooms and greater value to shareholders.
Economic incentives can promote DEI in the legal industry
It stands to reason that economic incentives can also work in the legal industry. Companies can use their purchasing power to hold their providers, including law firms, more accountable for hitting DEI goals. Some in-house law departments are already doing this: Microsoft, HP and Freddie Mac, among others, have provided stringent diversity expectations for external counsel.
In fact, a recent study by FTI Consulting showed that 87% of GCs and CLOs are involved in human resources issues including DEI, but only 10% of in-house lawyers reported any kind of yearly progress on diversity and inclusion. However, companies have more tools at their disposal than they may be aware of. The ACC Foundation's DEI Maturity Model is designed to help legal departments benchmark the maturity of their DEI efforts to evaluate and identify improvements to strengthen their DEI programs. The DEI Maturity Model is a living tool, developed by the ACC in consultation with an advisory committee of DEI experts from the legal and business communities, and includes a section on how to measure and set goals externally for law firms.
Burford Capital's Equity Project is another such tool. The Equity Project was launched in 2018, with $50 million earmarked to back commercial litigation and arbitration led by women. In the project's first three years, Burford received 133 qualifying requests for Equity Project funding and committed $56.7 million as of December 31, 2020. The Equity Project is clearly making a difference above and beyond capital commitments to date: Women lawyers have said that the mere existence of the capital has helped them as they pursue leadership of complex matters.
Building on this success, The Equity Project was expanded in October 2021 with an additional $100 million pool of legal finance capital to fund commercial litigation and arbitration led by female and racially diverse lawyers, which legal departments can use to incentivize outside firms to appoint diverse teams to represent them.
In-house legal departments may use Equity Project capital for matters they award to law firms on the proviso that a female or racially diverse lawyer is receiving origination credit or leading the case. This stipulation enables companies to use The Equity Project as part of their ongoing ESG and DEI efforts.
As a further benefit to companies' commitments to ESG and DEI, a percentage of profits from successful Equity Project-backed matters will be contributed to organizations focused on advancing the careers of female and racially diverse lawyers. This will help to create a virtuous cycle through which women and racially diverse lawyers gain opportunities for leadership and origination credit that in turn help them to build their books of business and win new clients.
Legal spend has an impact 
Ultimately, companies have high-value legal needs and must choose providers that reflect the priorities of their own customers and stakeholders to be successful. Initiatives like these will help legal departments to better leverage their legal spend to ensure diverse lawyers receive opportunities to advance, appropriate compensation, and origination credit for their client relationships. It is no longer enough for Biglaw to demonstrate good intentions; incentives are needed to really move the needle.
---
This article was originally published in Ethisphere Magazine here.