Key takeaways: GAR Live India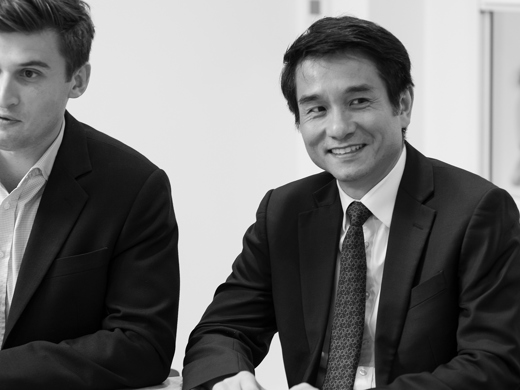 I recently had the honor of speaking on efficiency and innovation in arbitration at GAR Live India. The overarching theme was that there remains considerable interest in the growth of both international arbitration and legal finance in the region.
A few key lessons emerged from the conference.
Legal finance could impact the growth of arbitration in India
The set-up of autonomous arbitral institutions such as the Mumbai Centre for International Arbitration (MCIA) in October 2016 and the New Delhi International Arbitration Centre (NDIAC) last year revealed India's ambitions to become a hub of global repute for international arbitration matters.
Considering how notoriously drawn out and protracted domestic litigation in India can be— some cases take decades to resolve—it is unsurprising that the popularity of arbitration as a forum for dispute resolution is on the rise for businesses based in the region. In fact, it is estimated that Indian companies currently make up 30% of the total arbitration cases handled by Singapore and London.[1]
The question of whether legal finance would impact the development of arbitration in the region was raised at the conference. In my view, the availability of legal finance will act as a catalyst for more expedient developments in the arbitration space. Dispute resolution (especially if Indian parties need to bring claims on a cross-border basis) is an expensive affair. The availability of third-party capital will enable companies with risky yet meritorious matters to pursue claims they otherwise would not have been brought due to impact on the bottom line.
To compete with established arbitral institutions like Singapore and Hong Kong, India should look to adopt a legislative framework for arbitration funding. This would bring the region in-line with other key arbitral hubs where legal finance is already widely accepted as an asset class.
Diversity in arbitration
Gender diversity in arbitration was a big topic. This is not surprising given increasing discourse around the problem by the Equal Representation in Arbitration Pledge and ongoing efforts by arbitral bodies and institutions to record and report on gender diversity statistics. The arbitration community nonetheless remains very male-dominated despite increasing attention to the need for gender diversity.
Given the imbalance in arbitration and commercial litigation more broadly, in October 2018 Burford launched The Equity Project, a $50 million capital pool designated for women-led litigation or arbitration matters. The initiative is designed to create an economic incentive for change and to help women pursue opportunities that will help them build their own book of business. This brings with it a myriad of benefits, including improving female practitioners' internal profile within their respective law firms and their prospects of being regularly appointed as lead arbitrators in proceedings around the world.
Arbitration is an area of expertise for Burford, and we are proud that over half of our 22 Equity Project Champions are leaders in international arbitration and dispute resolution from leading firms worldwide. We are also proud that in 2019, The Equity Project was honored at the 9th Annual GAR Awards with the inaugural ERA Pledge Award recognizing our outstanding efforts with respect to gender diversity in arbitration.
Legal finance in India is ahead of the curve
India has, though arguably not by design, leapfrogged many other jurisdictions in the way the market thinks about and applies legal finance. Although the legal finance entry product for most jurisdictions is single case litigation finance—where the funder provides capital that may be used to pay case-related fees and expenses—India has gone from being relatively new to legal finance to using finance in a very sophisticated way.
A good example of this came late last year when Hindustan Construction Co Ltd (HCC) entered a deal with BlackRock to monetize a pool of arbitration awards and claims in exchange for an upfront cash payment. The transaction allowed the company to see swift improvements to its cashflow and meet immediate business needs. This illustrates that Indian businesses view legal finance as a corporate finance tool which can be used beyond situations where the parties lack capital or merely use it as a legal risk safety net.
Monetization accelerates access to capital. Capital is provided upfront, without the company needing to wait for outstanding claims to resolve—offering immediate liquidity that may be used for virtually any business purpose and at the same time eliminating the risk of the counterparty being unable (as well as unwilling) to pay upon eventual enforcement. Unlike fees and expenses financing, in which capital flows from the finance provider to pay lawyers as costs are incrementally incurred, capital provided through a monetization is provided in a lump sum upon investment and can be redirected for other business purposes.
Legal finance adds value beyond capital
Conference speakers and attendees also spoke to the value added by legal finance providers to arbitration case management and process.
Professional legal finance providers confer many intangible benefits in arbitration proceedings beyond mere capital. Third party capital levels the playing field between parties both in terms of financial firepower and risk tolerance. But an experienced funder can also introduce an element of case budgeting discipline and have an impact on case strategy when seen to be endorsing the claim by providing financial backing.
Burford has diligenced and invested in countless arbitration matters and can actively contribute in ensuring that proceedings are run both efficiently and on realistic budgets.
[1] Third-Party Funding in Arbitration - India's Readiness in a Global Context by A. Wadia and S. Rawat