Litigation finance in Hong Kong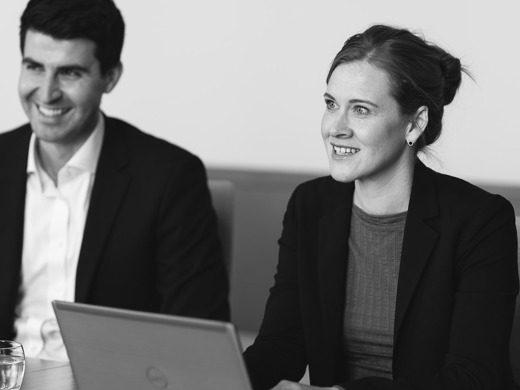 Many companies based in Hong Kong and in the APAC region have long been participants in foreign dispute resolution proceedings. Since the implementation of law reforms in 20191 allowing third-party funding of arbitration and related court and mediation proceedings, the use of third-party funding is continuing to attract interest and gain momentum in the Special Administrative Region.
Specific rules for financing arbitrations in Hong Kong
Until 2019, third-party funding was impermissible in Hong Kong arbitrations due to the doctrines of maintenance and champerty. Hong Kong's Amendment Ordinance abolished those doctrines for arbitration and related proceedings where the place of arbitration is Hong Kong.2 In addition:
·         Where the place of arbitration is outside Hong Kong, the new law applies to the funding of costs and expenses of services provided in Hong Kong in relation to that arbitration.3
·         The regulation4 sets out the practices, standards, and obligations of third-party funders to undertake financing in Hong Kong. 
·         Unlike in some other jurisdictions,5 the Hong Kong reforms do not restrict funding to professional funders—the Code is designed to provide protection to funded parties.
Use of legal finance for litigation in Hong Kong
In recent years, the Hong Kong courts have adopted a more liberal and practical approach towards litigation funding. In Unruh v. Seeberger, the Court of Final Appeal identified three categories of cases that are exempt from champerty and maintenance rules:
·         Insolvency proceedings: the funding of insolvency proceedings is the most common and accepted exception to the rules against maintenance and champerty.  
o In such proceedings, litigation funding can help mitigate some of the issues faced by liquidators of estates with no money by providing capital, after-the-event (ATE) insurance and asset recovery services. 
o  Portfolio finance—the funding of multiple unrelated claims within the same estate—helps liquidators leverage strong claims with strong recovery prospects as anchor cases, allowing seed capital to be provided for other cases that may otherwise not be sufficiently developed to be considered for funding. 
o   ATE insurance mitigates adverse costs risk for liquidators, enabling them to pursue strong claims without having to worry about attracting personal liability for these costs. To protect clients from adverse costs risk, Burford can provide insurance for matters we are funding through our wholly owned insurer, Burford Worldwide Insurance Limited (BWIL). 
o   Burford's in-house asset recovery team can help liquidators trace assets and enforce judgments in many jurisdictions around the world. Burford can provide this service on a contingent basis, reducing or eliminating the risk of non-enforcement.
Given the positive recent developments in the law around third-party funding and the growing availability of capital, legal finance is increasingly becoming an essential part of an insolvency practitioner's toolkit for maximizing recoveries for the insolvent estate and securing redress for creditors and wronged parties.
·         Common interest: Under certain conditions, non-parties may have a legitimate common interest in the subject matter of or a commercial interest in the outcome of litigation, which would enable their financial support of that litigation. Examples include: 1) certain recognized relationships, such as between a principal and agent; and 2) funding of proceedings by charitable organizations, or groups and associations formed to pursue common objectives. 
·         Access to justice: In appropriate cases where a funding arrangement is financially necessary for a claimant, the access to justice exception may apply.
Case study
Partners of a Big 4 firm were appointed as liquidators over a Hong Kong company. The liquidators needed to defend claims over an offshore land asset and pursue outbound claims in Hong Kong. In addition, liquidators had further potential claims but no funds to investigate them.
Burford provided a $9 million facility to fund all matters and pay for liquidator and legal fees, including fees already incurred. Essentially, the facility provided "seed funding" for the investigation of further claims, with Burford having a right of first refusal to fund the seed claims if they showed promise.
The end result: Burford's funding allowed existing and seed claims to proceed, providing the claimant meaningful flexibility. 
---
[1] The Arbitration and Mediation Legislation (Third-Party Funding) (Amendment) Ordinance 2017 (the "Amendment Ordinance") amended the Arbitration Ordinance (Cap. 609) and Mediation Ordinance (Cap. 620) to permit third-party funding of arbitration and mediation.
[2]  Arbitration Ordinance, § 5.
[4] Issued by the Secretary for Justice under section 98P of the Arbitration Ordinance.
[5] Including Singapore, for example.