Securities litigation in Australia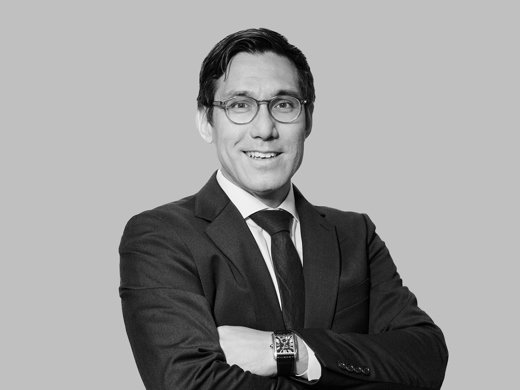 In late 2018, the Australian Law Reform Commission (ALRC) published the ALRC Report 134—a comprehensive report on class action proceedings and litigation funding in Australia[1]. The report made 24 recommendations covering issues including case management of representative actions, court approval of settlements in representative actions, regulation of litigation funders, oversight of solicitors' fees and conflicts of interest, review of the enforcement tools of Australian regulators, and review of the substantive law regarding continuous disclosure obligations and misleading and deceptive conduct. 
These issues have been the subject of considerable political attention and media coverage following very recent announcements of a new federal parliamentary committee inquiry into class actions, new licensing requirements for funders in Australia, and a six-month moratorium on certain continuous disclosure obligations. Notwithstanding this flurry of activity, federal and state courts have taken the lead to date in grappling with the issues raised in the ALRC Report (and a number of other prior commissions in Australia concerning class actions and litigation funding)—including overseeing how representative actions in Australia can be run in a manner that provides just, quick and cost-efficient resolutions for all parties involved. This article offers an overview of some recent decisions from Australian courts that are changing the way representative actions will be commenced, run, funded and regulated in the future.  
Common fund orders
A 2019 majority decision of the High Court of Australia held that neither state nor federal courts have the power to make interlocutory common fund orders (CFOs)—pre-settlement orders that bind all group members of an open class to the terms of a funding agreement subject to further review and approval by the court at the time of any subsequent settlement.[2] Prior to the 2019 decision, the widespread use of CFOs by courts in representative actions in Australia following a 2016 decision of the Full Court of the Federal Court[3] had led to debate about whether CFOs can and should be made by courts. Following the High Court's recent decisions, there remains an open question about whether CFOs can be made by courts post settlement under different powers that were not at issue before the High Court in its most recent decision.
Despite a subsequent Federal Court Class Actions Practice Note that outlines how the federal court might make orders—whether called CFOs or something else—that equitably and fairly distribute reasonable litigation funding charges or commissions among beneficiaries of the action, in the first half of 2020 there has been a sharp divergence of views expressed by various courts on this matter[4]. Given the varying positions, more can be expected from both Australian courts and regulators on this issue. Following the High Court's recent decision, the process of "book-building" has taken on a renewed importance in Australian representative actions whereby group members are asked to sign up to funding terms at multiple stages of the action.
Multiple duplicative class actions
CFOs are not the only aspect of the Australian class action regime that the High Court has been asked to consider. In April 2019, the High Court granted special leave to hear an appeal from the New South Wales Court of Appeal regarding what a state court can and cannot consider when addressing carriage over a representative action where multiple duplicative class actions have been filed.[5] 
This case is particularly significant given the absence of a US-style statutory process dictating how Australian courts should assess what action will achieve the best outcome for group members in any given case and what those courts should do in instances where multiple duplicative class actions are filed.
Class closure
In April 2020, the New South Wales Court of Appeal reversed a prior decision to effect a "soft closure" of a class in a representative proceeding in anticipation of a potential settlement at mediation.[6] This decision is significant, particularly in light of the High Court's ruling on interlocutory CFOs, because it restricts a court's power in New South Wales to make certain orders seeking to control the size of a class for the purposes of mediation and settlement. While defendants and representative plaintiffs may benefit from knowing the number of registered group members prior to mediation, that potential benefit was not thought by the Court of Appeal to be a sufficient basis for potentially extinguishing the rights of group members who were not part of the closed class. In the weeks following this decision, the issue was addressed by the federal court on multiple occasions in the context of closing the class later in a representative proceeding and was also addressed in a case pending before the New South Wales Court of Appeal.[7] This issue will likely receive further attention from Australian courts and regulators. 
Security for adverse costs
While the rights of defendants in representative proceedings are impacted by the issues noted above, the defense firms in Australia has been following the approach of the Australian courts on security for adverse costs in class actions. One notable set of cases involves multiple appeals pending before the Full Court of the Federal Court about whether a third-party funder must pay security for adverse costs in Fair Work class actions where the plaintiff—pursuant to the "no costs" regime in the Fair Work Act—would not have to pay such security if its matter was not funded. Australia's cost-shifting regime is a key factor that parties consider before commencing any claim. The appeals noted above are being watched closely, particularly in Fair Work class actions, because they involve an assessment of whether security for adverse costs must be put up by a third-party funder notwithstanding the statutory provisions that allow an unfunded claimant not to do so. 
Looking ahead
These developments indicate that Australian courts are carefully considering how to address many of the issues raised in the ALRC Report in a manner that draws an appropriate balance between the rights and interests of both claimants and defendants. The new federal parliamentary committee inquiry into class actions, coupled with pending law firm contingency fee legislation in Victoria and the federal Attorney-General's recent indication that a response to the ALRC Report is forthcoming, could mean that legislative reform, beyond the very recent announcements regarding licensing of funders and a six month moratorium of certain continuous disclosure obligations, is also on the horizon.
Burford continues to track these developments closely to ensure that institutional investors and other claimants have access to funding for meritorious representative actions (and commercial actions more generally) that properly reflects the risks and nuances associated with the rapidly evolving law in Australia.  Greater time and resources will be required from the outset when a potential case is being considered, but Burford's global securities litigation team is well equipped for the undertaking. We are prepared to act not only as a reliable source of legal finance in large representative actions, but also as a trusted partner to both investors and the law firms who represent them.
---
DOWNLOAD THE QUARTERLY
Issue 3/2020 of the Burford Quarterly features new thinking on a variety of topics, including how Burford, as the leader of an evolving industry, can be a valuable partner to in-house and law firm lawyers today.
Complete the form below to view the Burford Quarterly and receive a PDF link in your email.
---
[1] ALRC Report 134, Integrity, Fairness and Efficiency—An Inquiry into Class Action Proceedings and Third-Party Litigation Funders (December 2018). 
[2] BMW Australia v Brewster; Westpac Banking Corporation v Lenthall [2019] HCA 45.
[3] (Money Max Int Pty Ltd v. QBE Insurance Group Ltd (2016) 245 FCR 191
[4] Compare Uren v RMBL Investments Ltd (No 2) [2020] FCA 647; Cantor v Audi Australia Pty Ltd (No 5) [2020] FCA 637; Pearson v State of Queensland (No 2) [2020] FCA 619; Fisher (trustee for the Tramik Super Fund Trust) v Vocus Group Limited (No 2) [2020] FCA 579; McKay Super Solutions Pty Ltd
[5] Wigmans v AMP Limited, No S317 of 2019 (this matter is funded by Burford)
[6] Haselhurst v Toyota Motor Corporation Australia Ltd t/as Toyota Australia [2020] NSWCA 66.
[7] Fisher (as trustee for the Tramik Super Fund Trust) v Vocus Group Limited (No 2) [2020] FCA 579; Inabu Pty Ltd v CIMIC Group Ltd [2020] FCA 510; and Wigmans v AMP Limited, No. 2020/00139924.