5 minutes with… Luca Weskott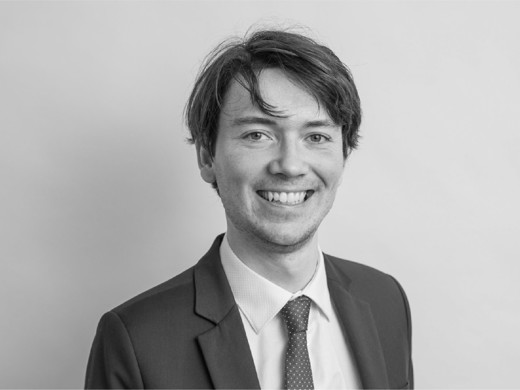 What is driving growing demand for legal finance in the DACH region, and how is Burford responding?
In the last decade, Germany has seen a significant rise in mass litigation. Law firms' dispute resolution practice groups have increased their head counts and invested in new technologies. The war for talent has led to salary inflation at law firms, resulting in a rise in litigation costs. In comparison to more mature legal finance markets like the US, German law firms and their clients are just beginning to fully take advantage of the opportunities and solutions legal finance can provide them. Rising interest rates and economic uncertainty might encourage companies to further optimize their legal budgets and cash flow. To address these changes, Burford is increasing its presence in the region and tailoring products such as portfolio financing (a capital facility over a pool of multiple matters) and monetization (a capital advance of the future expected value of matters).
What are the biggest dispute trends emerging in Germany?
Many significant recent changes relate to the digitalization of proceedings. Implementing an e-filing system for submissions had been delayed for a while but state courts and lawyers are now forced to rely less on long trusted fax machines, which is an overdue shift. Likewise, the pandemic has greatly increased the acceptance of online hearings, leading to less travel and more efficiency, where appropriate.
The modernization of dispute resolution also includes an increase in the use of legal finance. Legal departments are eager to make the transition from a loss to a profit center. De-risking through ATE insurance, monetizing single claims or portfolios can be effective means to reach that goal. Likewise, the stakeholders in M&A transactions increasingly recognize claims as what they are: Assets that can create additional value by being carved out, whether through monetization, portfolio financing or traditional fees and expenses legal financing to help get litigation costs off the books.
How has securities litigation evolved since you began practicing at Hengeler Mueller?
Two decades ago, securities ligation gained public attention in the DACH region for the first time when thousands of private investors sued Deutsche Telekom, alleging an erroneous IPO prospectus. Since then, the volume of securities litigation cases has been constantly increasing. In order to adapt the judicial system to this increase, the German legislature attempted several changes to the procedural system. Although these changes did not deliver the desired speed and efficiency gains, law firms for both claimants and respondents certainly optimized their internal structures.
Securities ligations are often complex and expensive due to the need for extensive economic evidence from market studies and expert reports regarding the stock market and share prices. Investors now have the option to pursue meritorious claims without much cost risk, which is an opportunity not only seized by private, but also larger institutional investors. Legal finance is often the best solution to address this problem. A recent example of this is Burford's public financing of a leading German lawsuit, serving as a test case for a broader group of institutional shareholders who suffered losses of almost €2 billion in Wirecard's collapse and are seeking compensation.
German courts have confirmed the permissibility of the assignment model to bundle damages claims over various recent cases. How will this impact collective redress in Germany?
The Federal Court of Justice has acknowledged that assigning claims to third party funded special purpose vehicles is not only acceptable, but in certain circumstances the only way for claimants to gain access to justice. Hence, many arguments advanced by respondents against legal finance, such as an alleged per se conflict of interest between claimant and funder, were at least indirectly declared baseless. Courts can now directly focus on the actual merits, and cases involving an assignment model could be resolved faster. With the current lack of any efficient statutory claims bundling systems, the assignment model will likely remain claimants' choice for the years to come. These decisions provide claimants as well as respondents with legal certainty and have a great impact on all stakeholders in German mass claims.
What most appealed to you about joining Burford's legal finance team? 
I loved working as a disputes lawyer and wanted to stay in the domain, but with a more business-oriented approach. At Burford, I consistently work on interesting cases, now with a more economic angle, seeing each claim as an asset. It is a creative and—because of its output orientated approach—satisfying process.
Compared to the mature US market, legal finance in Germany is still in its early stages. This means there is the opportunity to participate in developing and shaping the industry  from the beginning. Growing an on-the-ground presence in Germany for the largest legal finance player provides the perfect conditions for that endeavor. Due to its size and setup Burford can offer cutting edge solutions that add measurable value to clients.
5…best places to visit in Frankfurt?
Old Sachsenhausen ("Alt Sachs"): While somewhat a touristy part of town, it is definitely the best spot to enjoy a Frankfurt cider ("Äppelwoi")

Museumsufer

: Most of Frankfurt's museums sit conveniently in one row next to the river Main. The Städel art collection is a must see.

Oosten

: Great sun downer restaurant location at the river with an industrial flair.

Palmengarten

: Beautiful botanical garden at the heart of the city.

Kleinmarkthalle:

Food stalls from around the world along with outside wine stands on Saturdays.