New data shows arbitration discovery harder following US rule changes
Asset recovery
International arbitration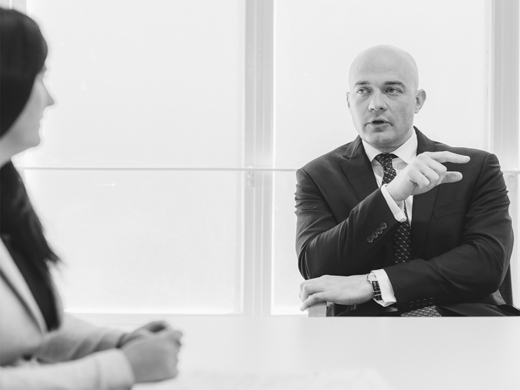 Legal discovery is an important tool for the enforcement of judgments and awards but its availability is not uniform and the rules governing its availability are constantly evolving. The latest example is new data confirming that changes to US discovery rules have had a knock-on effect on the ease of accessing information for foreign arbitrations.
Section 1782
US federal statute 28 U.S.C. § 1782 allows discovery in the US for use in a foreign proceeding, and it has become an increasingly popular and powerful tool for asset recovery. Any conference on commercial disputes, cross-border litigation and insolvency will inevitably feature at least one session on Section 1782, with English or other foreign legal professionals talking chapter and verse about its benefits, so attractive and now familiar is it to foreign litigants seeking information outside the US.
Section 1782 has exploded in use in the last ten years, growing from a little-known federal statute to a key weapon in the litigator's or arbitration lawyer's information gathering arsenal. The numbers speak to this. According to litigation data,1 in 2012, only around 25 applications for Section 1782 relief were made. In 2022, that number was 379—a growth of 1500%.
Use of Section 1782 was fueled in no small part by a 2019 Second Circuit decision that held that Section 1782 discovery could be used to obtain documents from US subjects even if those documents were found outside the US. However, a recent and much reported US decision has dramatically curtailed Section 1782's scope.
The impact of ZF Automotive v Luxshare
In June 2022, the Supreme Court held in ZF Automotive v Luxshare that Section 1782 discovery is no longer available to foreign arbitration proceedings. This includes private commercial as well as investment treaty arbitrations (civil and commercial litigation remain unaffected).
A year after ZF Automotive v Luxshare, it is worth analyzing the impact of this decision on the volume of Section 1782 applications filed. 
According to Bloomberg Law, there has been a marked decline in the number of Section 1782 applications filed in 2023. In the first half of 2021, a total of 180 Section 1782 applications were filed in US federal courts. That figure remained largely unchanged at 183 in the first half of 2022, just prior to the ZF Automotive decision. In the six months to July 2023, that figure fell by 15% to 157.
Analysis reveals that a small but meaningful number of recently filed Section 1782 applications were dismissed on the basis that the respondents were able to show that the discovery would be used in aid of a foreign proceeding deemed to be arbitration and so precluded. Furthermore, this drop bucks the ten-year growth trend in filed applications (excluding 2020 when courts closed),
making this decline even more marked. 
The June 2022 ZF Automotive v Luxshare decision has demonstrably limited the information available in arbitration disputes outside the US. The number of applicants seeking Section 1782 relief has dropped significantly. While applicants can be reassured that no such circuit split exists for those seeking discovery in aid of foreign civil proceedings, with Section 1782's ever-increasing use it cannot be ruled out that subsequent decisions may seek to clarify the statute's scope even further.
Implications for arbitration claimants
The impact of the ZF Automotive v Luxshare decision on claimants is evident in its restriction of the availability of a gateway for discovery for foreign litigants outside the US—the impact of the restriction on collectability and enforcement is unknown and yet to be seen.
Given the challenges, complexity and fluidity of this constantly evolving regulatory landscape, claimants need partners to help them navigate these issues and to help distinguish strategically important assets regardless of jurisdictional discovery hurdles.
Burford routinely works with businesses and the law firms that represent them to provide this expertise along with a variety of financing options—and we are the only major legal finance provider with global corporate intelligence and asset recovery services in-house, giving clients the combined benefit of capital and investment expertise and top-level global judgment enforcement. We continue to monitor and to help clients master the factors impacting enforcement in jurisdictions around the world, including navigating the impacts of the ZF Automotive v Luxshare decision on Section 1782 applications and asset recovery broadly.
Note: This article was first published in ThoughtLeaders4 Disputes Magazine here. 
1 Original research and analysis of data produced by Bloomberg Law by Rupert Black and Faaiza Akhtar, Burford Capital