Norwich Pharmacal Orders: Does the new gateway make enforcement easier?
Asset recovery
Case law & ethics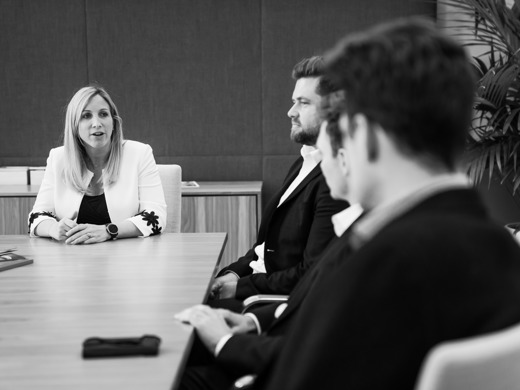 As of 1 October 2022, Practice Direction 6B of the Civil Procedure Rules—which sets out the gateways for service of English proceedings outside the jurisdiction—has been amended to include a new gateway, relating to information orders such as Norwich Pharmacal Orders (NPOs) or Bankers Trust Orders. The new gateway will cover claims or applications for disclosure to obtain information regarding "the true identity of a defendant" and "what has become of the property of a claimant".
While the expansion of the jurisdictional gateways has been widely applauded as helping fraud victims establish where their money has gone and trace potential defendants overseas, it remains to be seen whether in practice the development does in fact save time and cost, or whether it simply adds additional complexity to the recovery process. Outside expertise in asset recovery will remain an essential part of the strategy for claimants seeking to enforce judgment debts overseas.
What is the new development?
The new gateway is intended to codify the court's ability to grant permission to serve NPOs and Bankers Trust Orders outside England and Wales. NPOs (named after the House of Lords case of 1974) allow English courts to order a third party who has become 'mixed up' in wrongdoing to disclose information, including the identity of the persons against whom a victim has a claim, to help victims investigate and ultimately pursue those responsible to recover their losses.
The rule change provides English courts with the power to authorise these orders to be served on any third party anywhere in the world. The changes are intended to increase the ability of parties to acquire information and to ensure that the English courts remain at the forefront of international dispute resolution.
The new gateway has practical limitations
While the intentions behind the changes are sound, the new gateway is not without its limits. The court's permission will still be required to serve NPOs out of the jurisdiction and claimants must still satisfy the full test for such permission.
The process to secure permission to serve NPOs is time consuming and expensive. The timing issue is of particular concern in circumstances where the information being sought by the NPO is intended to be used to support a worldwide freezing order and there is a significant risk that assets may be dissipated over time. The ability to move quickly and without procedural delay in those circumstances is crucial.
There is also an open question as to whether the English court has jurisdiction to force a foreign non-party to comply with the terms of an NPO. There will be significant procedural barriers for the English court to enforce compliance without jurisdiction over the respondent. Local advice would be required to ensure the NPO is effectively served in any event, and to advise on enforcement options if compliance is not forthcoming. All of this leads to increased time and expense.
Besides, foreign jurisdictions already have equivalent mechanisms for disclosure of information from non-parties. In many cases, the scope and nature of obtainable information are already wider than that envisaged under the English NPO regime. For example, US discovery rules under a §1782 application are much broader. Foreign lawyers use these mechanisms on a regular basis, they are well-versed in the various systems and procedures and can implement them very cost-effectively.
With that in mind, the new developments could actually give defendants more scope to challenge these orders and create a side show, adding additional frolic and delay to enforcement proceedings. On the one hand, the new gateway confirms that the door is open to use English law NPOs in foreign jurisdictions, but the effectiveness of the new gateway will largely depend on ease of use and the willingness of foreign courts to enforce English law NPOs elsewhere. Until the procedure has been adequately tried and tested, it may make more sense to continue to use local routes to obtaining information where possible.
Regardless, tracing assets and uncovering potential defendants overseas will remain a complex process, requiring highly skilled expertise. Given the high cost threshold of finding and going after assets overseas, a partner that can provide a variety of financing models for that offering is key. Burford's in-house asset recovery team are experts in proving legal and beneficial ownership, navigating the risk of dissipation of assets and overcoming bars to enforcement of judgment debts. The combination of asset recovery expertise and bespoke financing provides a practical approach to realize the full potential of a legal judgment.