Diversity programs vs. Changing the economics of law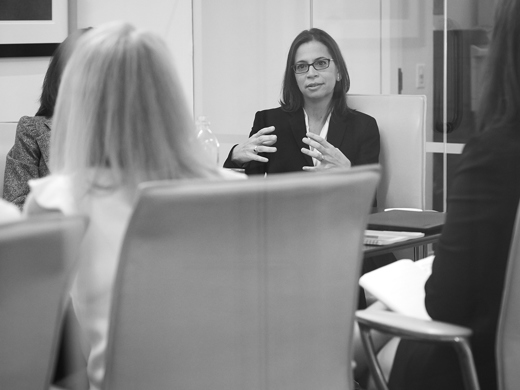 Is it surprising that women at law firms take a far dimmer view of diversity programs than their male peers? One might assume that women would favor such programs as a means to address the significant gender gap at law firms at the leadership and partner ranks.
But a recent report by McKinsey & Co. and LeanIn.org, "Women in Law Firms," reveals women lawyers' deep skepticism about diversity programs' effectiveness.
According to the report, all law firms call gender diversity a very important or top priority, but only 36% of women believe that gender diversity is indeed a priority for their firms. By contrast, 62% of men believe that diversity is a firm priority. And while more than two-thirds of men say their firm is doing what it takes to improve gender diversity, less than half of women agree. Women are also less likely than men to believe that they have an opportunity to advance and that their law firm treats people fairly. More than 60% of women surveyed think that their gender will limit their advancement opportunities, and 46% of female lawyers believe their gender has played a role in missing out on a raise, promotion or chance to get ahead.
Arguably, such results and the skepticism they reveal are not at all surprising. Having a diversity program in place may create the appearance of change, but that change will remain mere artifice unless and until there is a shift in the underlying fundamentals of attaining professional power at law firms.
To be powerful correlates to bringing in new business, and the conditions for women to achieve rainmaker status remain challenging at law firms. As I have argued elsewhere, if we want to close the gender gap in law, we should focus on helping women lawyers to be better rainmakers—and litigation finance can and should be a tool that women lawyers and law firms embrace as a tool to do so. A data point in Burford's recently published 2017 Litigation Finance Survey supports this: Over half of both in-house and law firm respondents agree that litigation finance is a new business tool that firms can use to level the playing field for women and other underrepresented groups.
Changing the underlying economics of law and using a tool like litigation finance to achieve this change constitute far more pragmatic solutions to addressing what remains, for women lawyers, a significant challenge to equity.