Time, costs and monetizations
In 2020, 70% of in-house lawyers say they are very likely to monetize outstanding claims and awards to manage legal cost and risk. 
In the words of one multinational company, "taking into consideration the increasing interest shown by the market in this type of transaction, [claimant] launched a competitive process for a total or partial monetization" of its interest in an investor-state arbitration for "the purpose of obtaining additional liquidity".  This is no outlier. A secondary market for international arbitration awards has existed for some time and is replete with similar examples, all of which have allowed claimants to unlock capital that would otherwise have been captive until the final resolution and ultimate payment of an award. 
In this hour-long webcast, Burford Director Jeffery Commission, along with Charlene Sun, Counsel at King & Spalding, and Victoria Sahani, Professor at Arizona State University and third-party funding expert, examine recent analytics on the time and costs of international arbitrations from filing to award issuance to collection of proceeds, and consider the increasing role that monetizations have come to play in the international arbitration market.
Attendees will learn:
The time and costs in international commercial arbitration and treaty arbitrations, from original arbitration proceedings to set aside/annulment proceedings, as well as enforcement
Why companies are increasingly turning to partial and complete monetizations, how they can be structured, and the mechanics of payment(s)
Case studies of international arbitration award monetizations, as well as award enforcement and collection campaigns
Recent treaty practice and arbitral rule-making developments in arbitration finance so far in 2020, and how they relate, if at all, to monetizations
The expressed rationale for rule-making in a range of arbitration finance transactions, from single-case and portfolio funding to monetizations
Fill out the form above to watch the recording!
Burford has the world's most experienced team in financing investor-state and international commercial arbitration. Contact our team to learn more.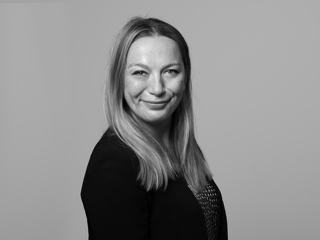 London
Christiane Deniger
Senior Vice President