Managing legal risk in 2021
In 2021 the continuing economic fallout from Covid-19 will inevitably result in an increase in commercial disputes, and with companies husbanding their capital for entirely obvious reasons, commercial legal finance will play an even greater role than it did in the last major downturn. As a partner at a Magic Circle law firm told researchers in late 2020, "The next three years will be busiest three years in international dispute resolution history…. Litigation funding will be a massive factor."
That said, the inexorably increased use of legal finance in the 2021 economy will not follow the same model as it did in 2008—and that is because of three key differences:
#1. More companies and more non-lawyers know to use "corporate finance for law"
It's no longer the case that companies know to use legal finance only because their outside counsel tell them about it—as in the wake of the 2008 downturn, when law firms saw outside funding as a way to retain impecunious or budget-weary clients. A major trend of the last year has been an increase in corporations—often very large ones—coming directly to Burford. Further, in addition to heads of litigation and other legal team members clearly motivated to optimize recoveries, these companies are led by savvy CFOs who recognize that they have legal assets, and just like they would engage an investment bank to structure the best deal for the business, Burford's capital and expertise can help them optimize legal asset value to improve their finances and to stay profitable and competitive.
#2. More companies are monetizing their recoveries as well as funding their legal fees and expenses
As a CFO told a researcher in 2019, a major advantage of legal finance is that "The company… [has] an opportunity to have their working capital now, rather than waiting until later." That is an extraordinarily simple but powerful benefit of legal finance at a time when companies are keen to maximize the efficient use of cash. Again, as distinct from the last downturn, when companies were primarily utilizing legal finance to offload the cost and risk of pursuing claims by funding legal fees and expenses, monetizations are an obvious tool to help corporations better manage their cash flow and legal risk in the years to come.
#3. Burford's "value add" helps companies to maximize their recovery efforts and law firms to educate clients
Burford has grown considerably in the years since our 2009 founding, and we are fiercely proud of our recent New York Stock Exchange listing (a dual listing with our founding London Stock Exchange listing), our $4 billion portfolio and our industry-leading team of lawyers, bankers and other specialists in quantifying legal risk. When we talk to clients about why they choose to work with us, they almost always cite our scale of capital, our sterling reputation and—most importantly—our capacity to add value beyond the financing we provide. As we and our clients navigate what 2021 has in store, we stand ready to help our clients, and we highlight the following as potentially game-changing for companies and law firms alike:


Legal asset portfolio optimization – We can work with CFOs, heads of litigation and recovery, GCs and other corporate executives to identify the most valuable legal assets in their portfolios and create a plan to optimize their cash benefit to the organization. We stand ready to conduct a diagnostic session for companies with significant litigation assets.


Client education workshops – We can work with law firm leaders to conduct training sessions with their key litigation or corporate clients to increase understanding of how to quantify and manage legal risk in 2021 and the years ahead. These workshops reinforce law firms' positive advisory role and position them to work with clients on high value recoveries.
We look forward to working with you in 2021.
Aviva Will and David Perla are Co-Chief Operating Officers with overall responsibility for Burford's global marketing, origination and underwriting activities.
Before joining Burford in 2010, Aviva was a senior litigation manager and Assistant General Counsel at Time Warner Inc., where she managed a portfolio of significant antitrust, intellectual property and complex commercial litigation, and a litigator at Cravath, Swaine & Moore.
Prior to joining Burford, David served as President of Bloomberg BNA Legal Division/Bloomberg Law, where he oversaw Bloomberg BNA's legal and related products, including its flagship Bloomberg Law enterprise legal news, information and tools platform.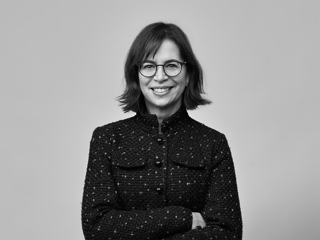 New York
Aviva Will
Co-Chief Operating Officer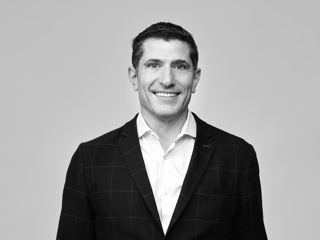 New York
David Perla
Co-Chief Operating Officer